Interfaces
From ApCoCoAWiki
IntelliJ GUI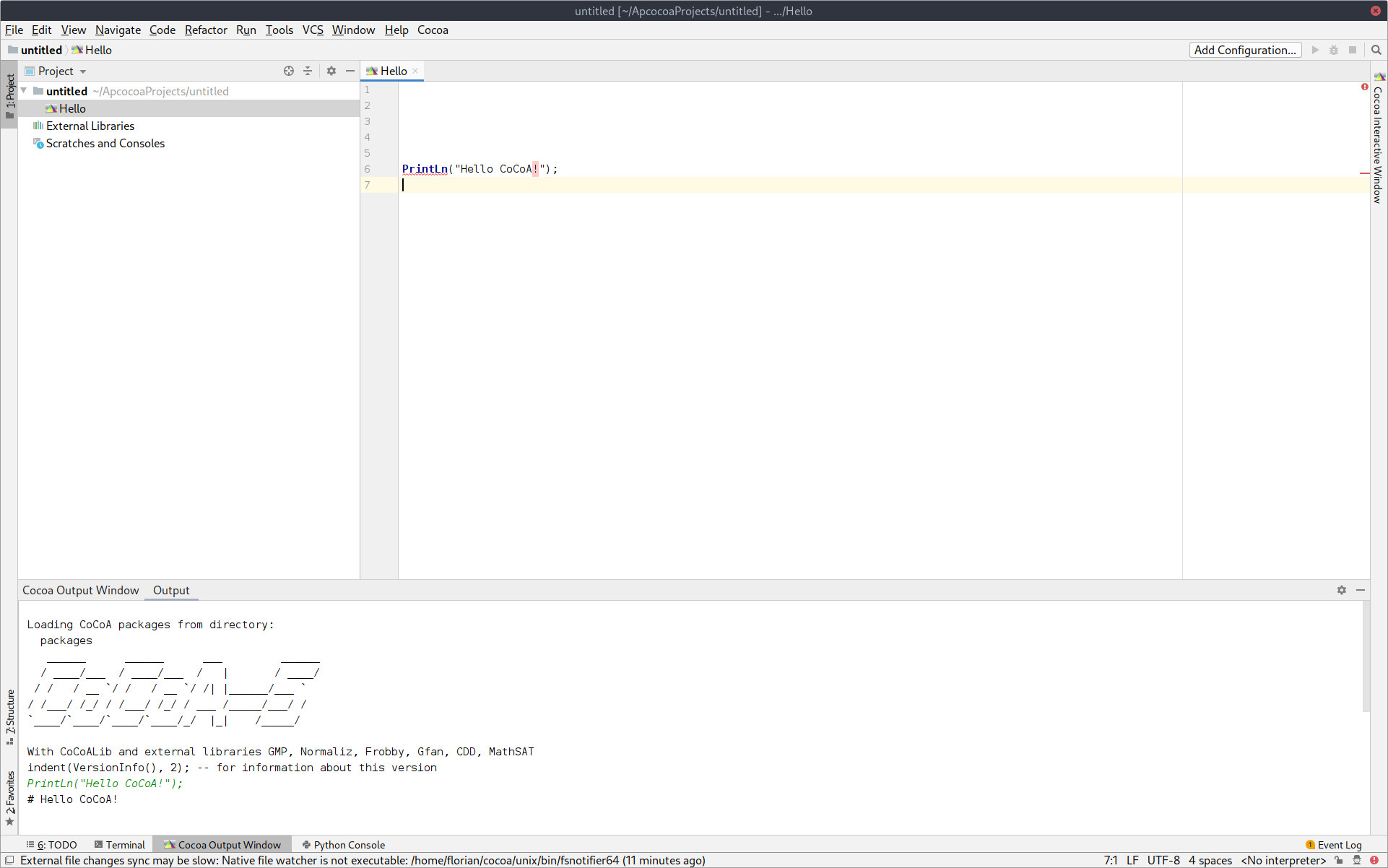 This is the newest version of ApCoCoA. Note that this is still a Beta version and some functionality is still missing. More documentation coming soon!
Eclipse GUI (Discontinued)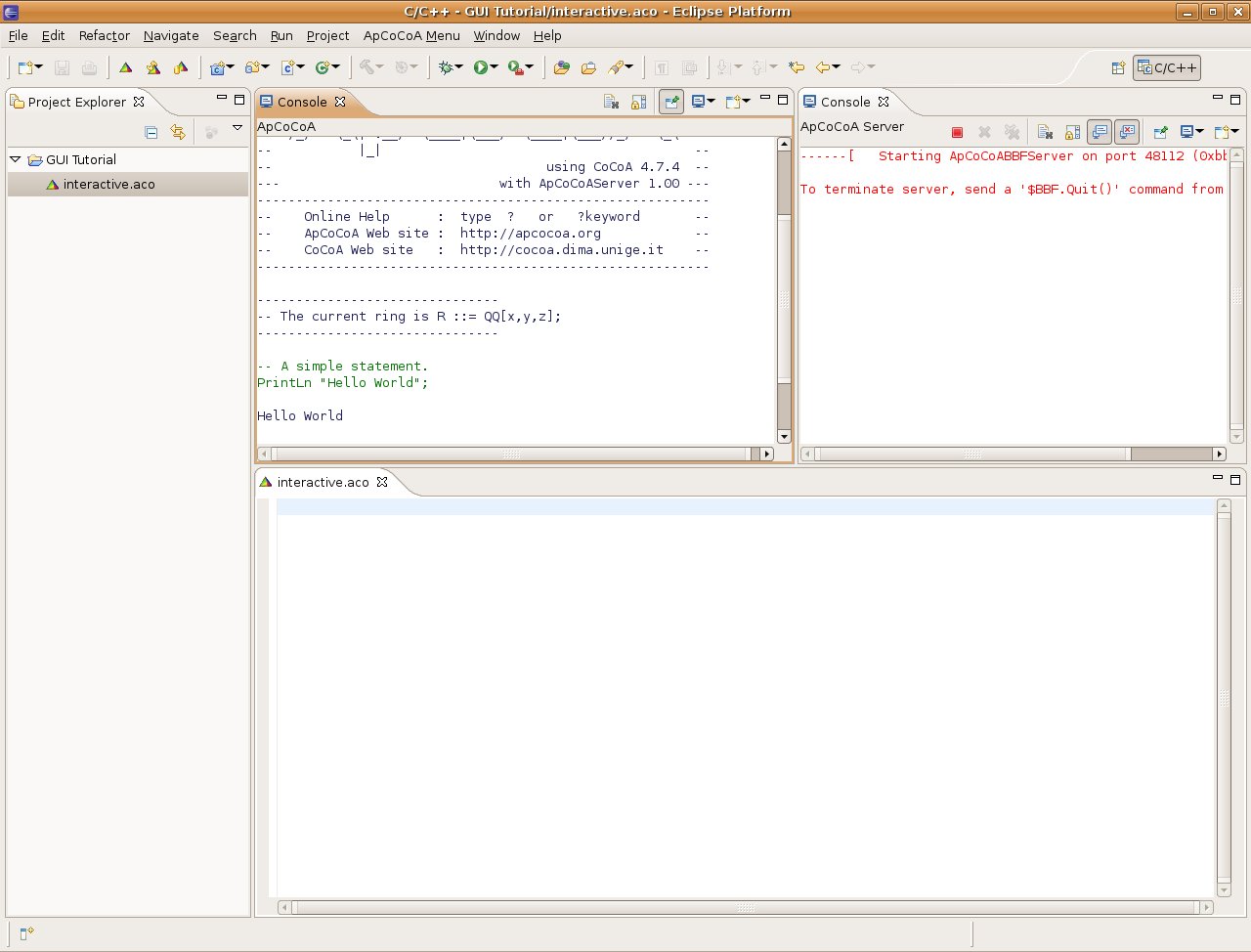 For an installation guide and a short introduction to the eclipse GUI please go to this page.
On this page you can find information about building (Ap)CoCoALib under eclipse and accessing the ApCoCoA svn-repository from eclipse.
This page contains all about the development of the GUI based on eclipse.
Text Editors
Matlab Interface (Discontinued)